OAKE
---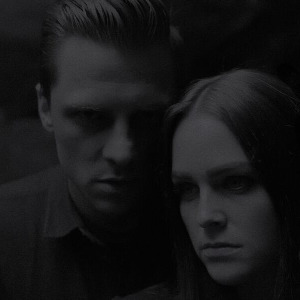 OAKE is the emerging Berlin duo formed by Eric Goldstein and Bathseba Zippora, who together alchemise dark atmospheric techno inspired by harsh British post-industrial and the occult.
They cleverly balance ethereal soundscapes, urban bleakness and dark romanticism creating cinematic ambient and psyche-penetrating sounds.
Hypnotic percussions and otherworldly vocals add a hint of poetic expressionism perfectly combining mysterious futuristic scenery and dystopian urban landscapes.
Their debut EP Offenbarung was released in 2013 and followed later that year by 12" Vollstrechung. In December 2014 the duo unleashed the first LP Auferstehung (Resurrection) and now working on new material.
Auferstehung has been prised as a grand and mysterious work of art, despite working in an industrial lineage, it also "recalls the ethereal beauty of Cocteau Twins or Julee Cruise's work for David Lynch much thanks to Bathseba's celestial voice, resulting in a dense, atmospheric album of real cinematic tension, one that leaves you painting the scenery in your mind" (RA review).
---