SH?M / SYMPHONIES OF LOVE & DESTRUCTION
---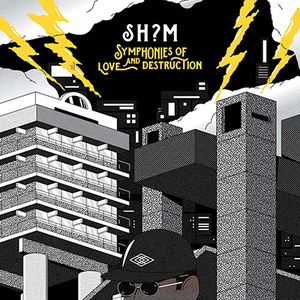 Future-grime pioneering producer Sh?m has certainly made a name for himself in the past year - with those as varied as Bondax, Joker and Plastician being added to his fanbase - and now releases the long-awaited 'Symphonies of Love and Destruction'.
Sh?m leads his EP release with the epic 'Unreciprocated Feelings', full of crisp snare drums, raindrop-esque metallic tics and. winding, shuffling synthesizers.
The second track is 'La Douleur Exquise'. James Blake-esque vocal harmonies and parts float in the background, acting as an enchanting and hazed smoke over an otherwise delicate atmosphere.
Sh?m then shows his true London roots with a heavier, grimey sound on 'Destruction' & 'Get Back'. The two tracks tread the lines of mixing electronic and future garage music, with aggressive grime-influenced basslines with punctuating, laser gunshot effects shooting left, right and center.
---