THESE HIDDEN HANDS / THESE MOMENTS DISMANTLED
---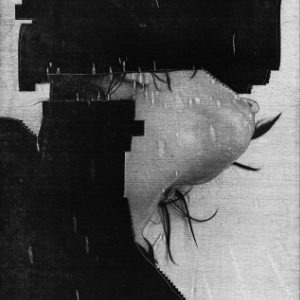 The experimental electronics duo These Hidden Hands return with a 12" Single featuring vocal contributions from Lucrecia Dalt and artwork by Jesse Draxler. An extrapolation of the the ideas explored on the debut album, this new single comprises of two cuts, leading the listener through abstract sonic terrain, drawn from the cavernous outer reach of intelligent sound design.
'These Moments Dismantled' a lesson of the vulnerability of musical space juxtaposed with dense apocalypticism.
'Variant' is reportedly a self-remix of the A side. Abrasive layering of complex textures that jerk between tension and release, where a heightened sense of drama seeps through from the frosty low-howl noir of Dalt's vocals.
Despite this single constituting a completely independent work as an artistic collaboration between These Hidden Hands, Dalt and Draxler, we will see more from These Hidden Hands in 2016.
---